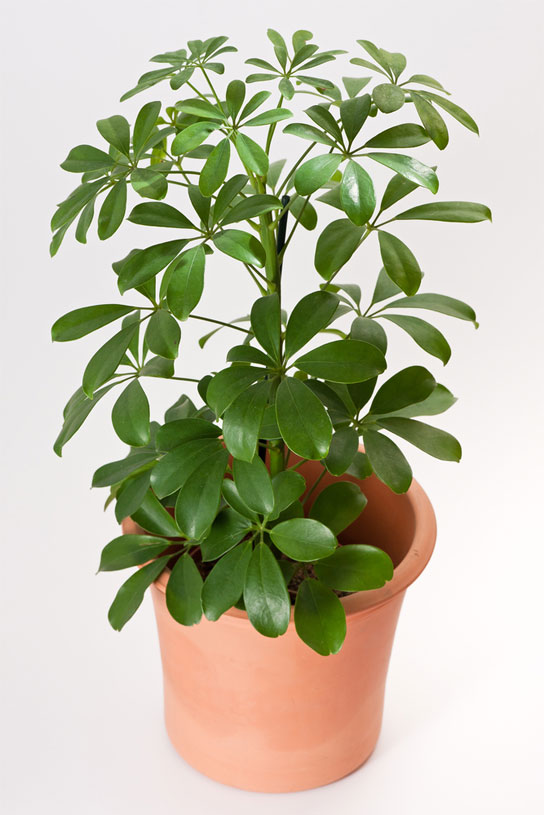 One of my favorite plants to grow in my home is the umbrella plant (Schefflera or Heptapleurum). It is a rather large plant that can grow to heights of up to six feet, and the foliage on the plant grows in a unique eight spoke style that looks like an umbrella; hence the name. Umbrella plants do not bloom, but you can find varieties that feature unique leaf markings. These plants are easy to care for, but caring for the plant incorrectly can be damaging to it. This guide is designed to help you learn how to maintain beautiful, lush umbrella plants that you can be proud of.
How to Plant and Care for Umbrella Plants
With proper care, this plant can easily become one of the tallest plants in your home. It grows extremely fast, so you can have a very tall plant within a single growing season. Let's take a look at some tips to help you care for your umbrella plant properly.
Watering Umbrella Plants
Umbrella plants grow best in moist soil, so you will need to water it often. Overwatering the plant can cause the leaves of the plant to turn yellow, while under watering it will cause the leaves to droop. The best way to be sure that you are providing the plant with the appropriate amount of water is to wait until the top of the soil is dry before you water the plant again.